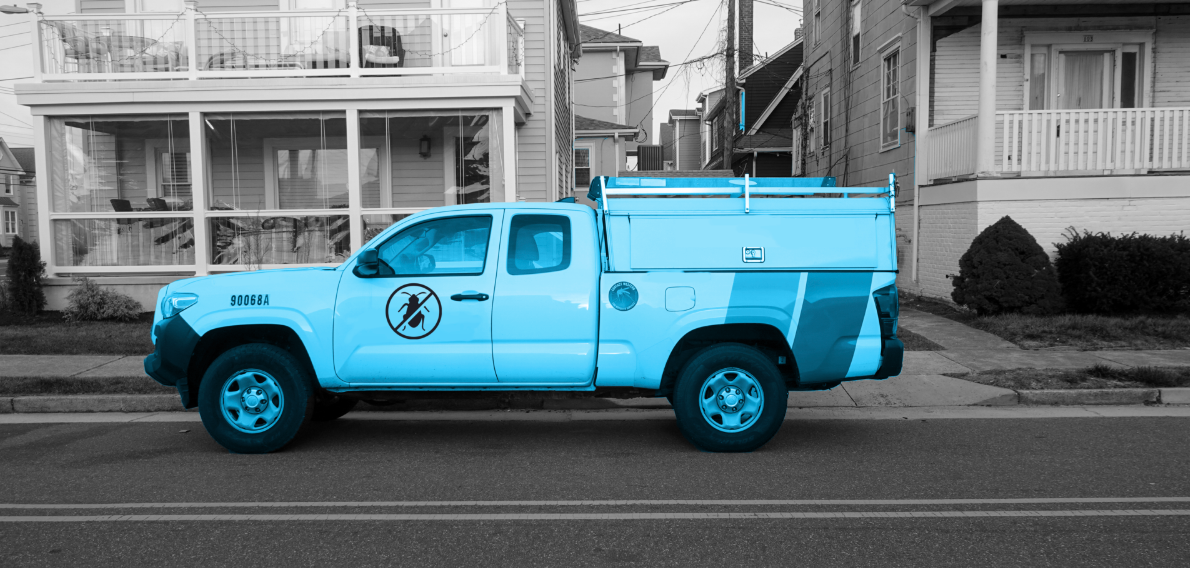 HOW TO FIND THE BEST PEST CONTROL FLEET MANAGEMENT SOLUTION
Your Pest Control Fleet Can Flourish With The #1 Fleet Management Solution
Pest control companies, like many field fleets, have an ample amount to handle when it comes to managing their commercial vehicles. In what can be an overwhelming task, there is a lot that stays on a pest control fleet manager's plate. Keeping them from performing their jobs in the swiftest manner. To the owners of pest control companies, CallPass recognizes the importance your business plays in the community and its citizens. But also how its success impacts your livelihood. That is why CallPass designed a fleet management solution aimed at guaranteeing sustainability. Protecting the longevity of your pest control business through empowering isights into your commercial fleet. 
Let us help speed up your operations so you can secure more business. Delivering great service to your customers. We have taken some time to show how a customized fleet solution that can be tailored for the pest control industry. Allowing your organization to thrive. With the robust tools listed below, you can empower your fleet with advanced GPS tracking. Keeping schedules on track, growing your customer base, improve service response times.
The Importance of GPS Tracking for Pest Control Fleets
Now more than ever, complete visibility is of the utmost importance for commercial fleets of all industries. However, for pest control fleets, there are indisputable advantages that keep operations running smoothly. The ability to view all your drivers at once on a map can allow you to stay agile in business and make the most of every vehicle in your fleet. Allowing you to provide customers with real-time insight into how far a driver is away. So customers always in the know, and felt cared for, is another perk this invaluable data provides.  Ensuring your business can stand out in the crowded landscape of other regional pest control companies. Fleet tracking solution helps keep customer satisfaction at an all-time high.
As we move into 2023, fleet GPS tracking is becoming widely adopted for fleets of all sizes. With great reason, it is a powerful component that allows fleets to stay competitive. In a market where everyone is always looking for a leg up on their fellow competitors, this is imperative. 
Enhancing Your Route Planning & Customer Management
Another perk an advanced fleet management solution can offer your pest control operation team is the ability to revolutionize your route planning to help your business save money and increase efficiencies like never before.
With the CallPass LANA Fleet Solution, you can create customizable geofences to assign drivers. Maintaining the lowest level of fuel spend and keep driver arrival times short and predictable. Furthermore, when you, as a fleet manager or owner can allocate the closest vehicle to a sudden unscheduled job in real-time. You do your business a huge favor by delivering prompt service but also minimizing operating costs by keeping employee and fu
el costs down.
Optimized route planning is one of the most coveted fleet management features, providing many direct benefits like those listed below.
Increased jobs able to be taken
Increased completed jobs per day
Increased vehicle utilization
Reduced fuel costs
Reduced liability
Reduced admin costs
Reduced maintenance costs
Want to learn how the LANA fleet management offering can supercharge your pest control fleet? Click here to learn more!
Catch Suspicious Driver Breaks & Completion Times On Dwell Insight
Another great aspect a proper fleet management solution offers your commercial fleet is insightful data on your vehicle's dwell at specific locations. As part of the robust GPS tracking capabilities the best fleet solutions provide insight into the dwell data of each vehicle when specifically created geofences are crossed. Fit perfectly for monitoring high-density destinations for your commercial fleet, a geofence is a great solution for tracking your drivers and fleet's location.
Curious if your pest truck driver has left your headquarters to complete a job? View in real-time, with a time stamp, when your pest control driver hits the road. hat is not all, another way pest control managers can keep further tabs on the efficiency of their fleet is by creating geofences for each stop on a driver's route.  Doing this will allow you to be knowledgeable about exactly how long a driver takes at a customer's location, notate key information on a customer, and more! Utilize this tool to reward or encourage your drivers to complete their jobs with swiftness.
Another feature geofences provide pest fleet managers is real-time alerts for geofence crossings. For example, when a vehicle crosses a geofence, you can be notified of its entrance or exit in real-time via SMS and/or email. This ensures you stay aware 24/7 and can act on irregular activities as they occur. 
Reduce Operating Costs For Your Fleet with Fleet Tracking
Is reducing operating costs one of your goals for the new year? Well, when you add a robust fleet management solution to your fleet's operations you will surely see the costs associated with running your business fall. 
Here are just a few of the ways savings will be secured:
Pinpointing the smartest routes for your drivers.

Delivering less time on the road, and more time on the job.

Identifying harmful and waste driving habits.

Be notified of bad driving behaviors by your drivers such as hard braking, harsh acceleration, and more that hurt your fuel spend but also the health of your vehicles.

Insurance Reductions

Many insurance providers are providing businesses with commercial fleets when they implement a dash camera fleet tracking solution into each of their vehicles.

Prevent Unexpected Vehicle Issues

Easily know when a vehicle is up for maintenance by being proactive rather than reactive to vehicle issues.
Sometimes there may even be times when your technician completes a job without the customer knowing. No matter the reason, it is important to validate proof of service quickly and easily during these instances.
Powerful On-The-Go Fleet Management With The LANA Fleet Mobile APP
Manage your commercial fleet anytime, anywhere with:
Real-Time Fleet GPS Tracking
Live HD Video on Demand
Driver Behavior Notifications
Event Alerts and more
Upgrade Your Fleet Management To Drastically Improve Your Operations
Take control of your commercial fleet today by adopting the LANA Fleet solution for each of your vehicles. With HD Video paired with GPS tracking, you will be able to empower your management team to make the best possible decisions for your business. The LANA Fleet platform is packed with an array of features ready to assist your day-day-day obstacles to ensure your business is always shown in the best light.
Learn how fleet management solutions can increase your potential in your pest control fleet. 
Click HERE Buy Your Dash Cameras Today!