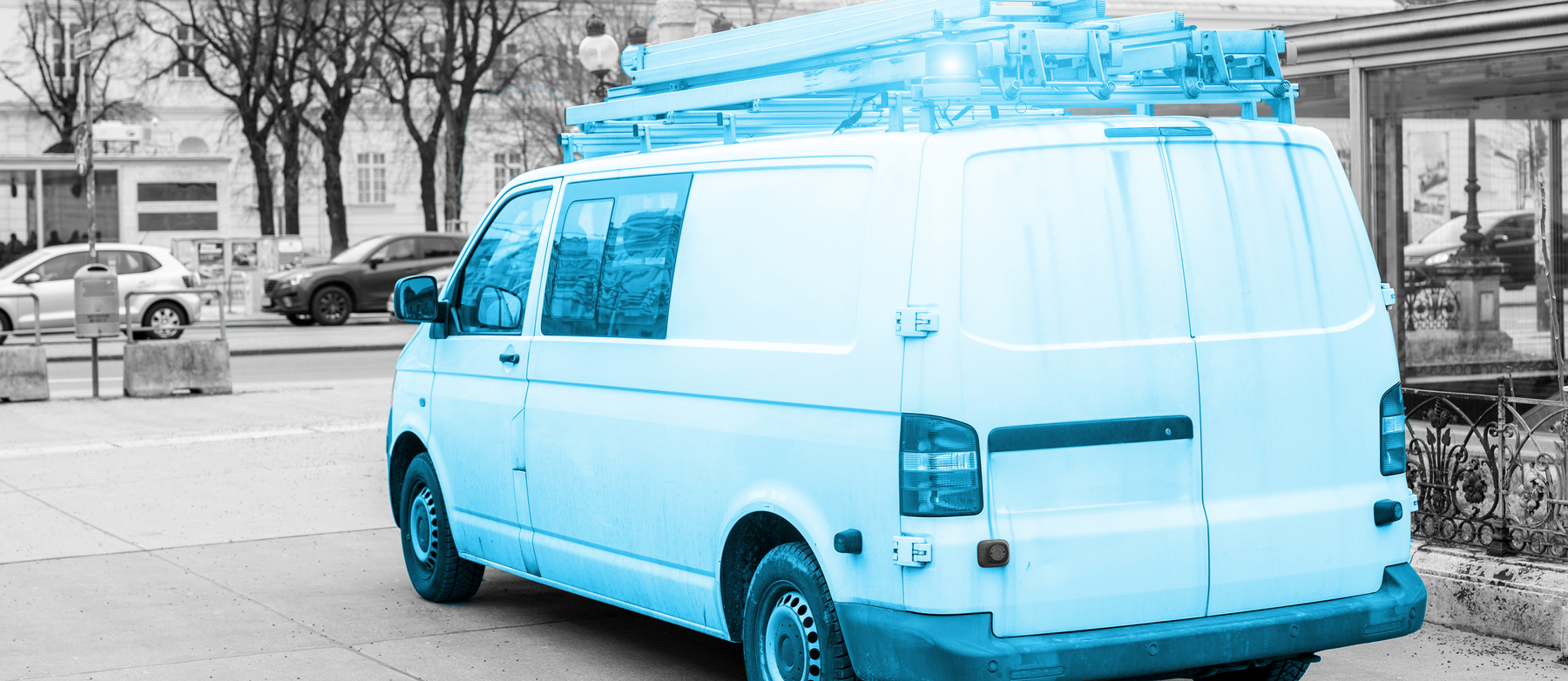 REDUCE YOUR FIELD FLEET'S OVERHEAD & OPERATING COSTS
Reduce Operating Costs For Field Fleets
Field service fleets are constantly looking for ways to improve their efficiencies, overhead costs, and proper driver performance. Every field service fleet shares the same goal, provide exceptional service to their customers. Built for those who share that same sentiment, LANA Fleet helps empower fleets of all sizes. 
Over the past year, businesses of all types and sizes have felt the effects of high inflation. Nearly every market vertical is looking for ways to reduce their operating costs. Businesses with commercial fleets present an interesting challenge. However, where there is a challenge often comes opportunity. This is truly the case with field fleets that rely on so many variables to keep their business running. Don't be like every other business in your industry. Stop passing the burden onto your customers. Let's identify ways to reduce and cut your overhead costs for you commercial fleet. 
How Are Field Fleets Reducing Operating Costs?
LANA Fleet has taken the ability of fleet managers across the country to the next level. Blue-collar fleets are thrilled when they get to manage their commercial vehicles with the help of this robust solution.
Some of its key features include:
Real-Time GPS Tracking

Advanced Reporting at Your Command

And Many More!
So, let's learn how this feature-packed solution can help your business optimize each vehicle as you reduce operating expenses.
Gain Confidence with Data-Driven Vehicle Dispatching
You can make prompt decisions when you have precise, real-time location data on every vehicle. And have confidence when dispatching your drivers. Never again dispatch a driver to a specific location when another is already right near it. These easily avoidable mistakes cost your business fuel and labor costs. Preventing you from generating more revenue with the unneeded truck you deployed.
Reduce Fuel Costs by Staying Up-to-Date on Fuel Consumption
It is essential for fleet managers to keep a close tab on fuel usage and spending. While fuel prices may fluctuate, the fuel economy of your vehicles should not be altering. There are a few common themes associated with a dropping fuel performance. 
Did you know driver behavior can have a heavy impact on your vehicle's fuel economy? Examples would be, sudden harsh braking and drastic acceleration. Both register in the LANA Fleet platform. Another cause associated with burning through fuel is a mechanical problem. This is a key identifier to get your vehicle serviced to avoid having to pay for a costly repair. 
Furthermore, instructing your drivers to travel at lower speeds can save fuel. A recent study came out by the US Department of Energy, stating "Reducing your speed by 5 to 10 mph can improve fuel economy by 7%–14%".
We knew these were all key components on a fleet manager's mind when launching our fleet solution. That is why we made sure to include the ability to track key metrics. Such as fuel levels and speed throughout your driver's travels. So you can view their performance and how much fuel is being consumed, and if measures can improve it. 
Believe it or not, when your entire fleet is at its yard after hours, it can be a prime target for fuel theft. Don't fall victim to these pesky thieves. LANA Dashcam can also serve as a deterrent against theft while capturing alerts with on any suspicious activity.
Get Ahead of Fleet Maintenance 
It doesn't get worse for fleets than having their vehicles sidelined due to issues that could have been prevented. Not only an issue when it comes to lost revenue. But with repair expenses, you'll be scratching your head at how you could have avoided these costly repairs. 
With LANA Fleet, you can easily keep track of which of your vehicles are closing in on their scheduled maintenance times. Making sure you are never forced to hinder your operations or pay large repair bills. Click HERE to learn more about how the LANA Fleet solution can help you take your fleet maintenance to the next level.
Lower the Amount of Costly Field Fleet Crashes
Let's face it, while they don't happen often, vehicle crashes are always a possibility when your drives take the road. Commercial fleets are always searching for ways to mitigate risk. And costs associated with operating a vehicle with their logo on it. 
Is the safe operation of you vehicle important for your fleet? Look no further than the dual-facing dash camera solution, LANA Fleet. 
Here are a few of the ways this leading solution can help your business prevent and lower the cost of associated with bad driver behavior.
Monitor Driver Performance Through ADAS Alerts – Harsh braking, lane departure, collision warning, and more!

Dual Facing HD Video – View video in real-time and in a historical timeline view.
*When reviewing footage, you can also create clips to review with your employees and correct improper behaviors.*
Elevating driver retention.

It is essential you illustrate to your drivers how this technology is a win-win, protecting both them and the company from others' wrong-doings.

Reducing The Cost of Insurance

As the adoption of this fleet technology increases, insurance companies have begun to offer discounts on premiums to those who invest in their commercial fleet. With the direct benefits in mind that are also shared by them, this trend will only increase over time. Give your insurance provider a call today to see if you can secure savings for your field fleet.
Utilize Every Vehicle in Your Fleet To The Fullest Capacity
With a LANA Dashcam on each vehicle in your commercial fleet, you may notice you don't need every vehicle. Or need to expand as much. As mentioned, the LANA Fleet solution offers insight and visibility into your operations. Allowing you to easily identify operation pitfalls and opportunities to capitalize on. 
While removing any given number of vehicles would cut all fixed costs to your business. There are also the variable costs associated with your fleet. Including maintenance, fuel costs, and driver pay. The results of savings will vary based on your business use case. But, the evidence is clear when it comes to one of the most ways savings can be achieved for your fleet. 
The increased workload required of the remaining fleet vehicles will raise operating costs. But, there will still be a net decrease in overall fleet operating costs. 
Powerful On-The-Go Fleet Management With The LANA Fleet Mobile APP
Manage your commercial fleet anytime, anywhere with: 
Real-Time Fleet GPS Tracking
Live HD Video on Demand
Driver Behavior Notifications
Event Alerts and more
Alleviate Operational Costs in Your Fleet
As you now know, there isn't one specific way a fleet management solution can help control costs for your field fleet. Still hesitant if this technology is worth it? We have outlined the Top 8 Questions To Ask Before Buying A Commercial Dash Camera System, to help you further determine if your operations could benefit.
Reduce Your Operating Costs TODAY!